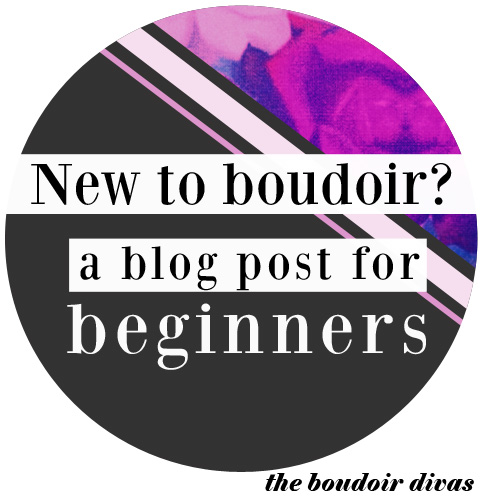 Are you starting your boudoir photography business? These are the basics, so if you already know all this, done a lot of it, then congrats! – you are no longer a boudoir beginner! 🙂 And that in itself is a big hurdle because as with anything worth doing, it can be a little daunting in the beginning. We created some steps for those of you beginner boudoir photographers, in hopes that you don't feel too overwhelmed. I know when I can see my steps listed out in front of me clearly, it can be so much easier to press forward with a large task.
1> YOU MUST BELIEVE ALL WOMEN ARE BEAUTIFUL AND WANT TO SERVE HEARTS THROUGH THE PHOTOGRAPHY PROCESS
We know this is a little intense and perhaps a little "preachy" to put out there as numero uno. But the thing is, if you can't say "absolutely yes!" to this first one, then there is no point in reading the rest. A boudoir photographer can't be successful without the desire to serve women with this important belief. All of our clients have different stories, but what they all have in common is that having your boudoir photo taken is a vulnerable thing and it's our job to make sure they feel 100% comfortable, and to go on that journey of elevating their confidence together.

2> You made it to number 2, ah that makes us so happy. Numero dos is PHOTOGRAPHY.
Boudoir Photography. I wish we could say it's easy, but it's not. Knowing how to make every woman look gorgeous, and well not just gorgeous, but the MOST gorgeous she thinks she has looked. Ever. You have to know your stuff, you need to study, practice, and then always have a game plan on shoot days. It's taken us so many years not feel nervous before a boudoir shoot – we had to nail what looked best, and then create recipes. It took us a little bit of trial & error, and lots of practice with models and some willing friends before we felt 100% confident that we knew what posing and lighting is best to flatter a woman & make her look her very best in her boudoir photos. Let's breakdown how we can tangibly help you.
>>>>RECIPES: We put all of what we've learned into products you can buy. I know that sounds like an infomercial, and it's obvious we are being a little salesy, BUT the thing is we KNOW that these products work. We spent so much time creating them, are so very proud of them, and have seen so many other photographers rise to boudoir bad-ass-ness because they have implemented a lot of what we taught in them. The best way to learn is through our Boudoir Workshops and Retreats! And then we have other products too – visit our shop to see them all (of course I recommend the Essential Boudoir Started Kit).
"I just really wanted to send you a long overdue message of thanks. You guys really gave me so much. You gave me the confidence to be me. I have so much more to learn – but you really taught me not to be held back by what the photography society says is 'correct'. It's been almost a year and my business has grown in amazing ways. I'm just finishing my busiest season ever – and I've already booked a bunch of work for next year! Anyway – I just really wanted to say thanks." xo, Jennifer Rozenbaum (Jenerations Boudoir, featured on CreativeLive recently.)
>>>>EQUIPMENT: We get so many emails asking us specifically what equipment we use, and it took us a really long time to figure out what we works for us. We compiled not only a list, but a complete, DETAILED boudoir shopping list on Amazon so you can easy purchase what you need. (Be sure to click through all of the tabs – we have camera equipment, lighting equipment, and more!)
>>>> PRACTICE. This is fun part! Once you have studied, & gotten some of the basic on the equipment list, now it's time to enlist your gal pals and get some boudoir hours in! Don't let yourself stress during this time – just give yourself some grace and know that you may not come out of the gates as an amazing boudoir champ with no mistakes and no fears (we sure didn't!) But we clocked a TON of practice hours. The goal is to get comfortable working with women of all shapes and sizes, to figure our what works best for you, and to create a portfolio so you can show the world what you do, and then start booking clients!
3>MARKETING
We could go on and on forever regarding this one. We love branding and marketing for boudoir photography. We cover this topic quite a bit during our boudoir workshop… but for now, here are just a few top tips for all of you who are just getting started with boudoir:
1. Focus on your web presence. Your website is huge (we recommend Showit or BluDomain or even Squarespace, there are great options out there), then your Facebook page for your business, and perhaps a blog (or use your FB page like a blog). (PS – if you want a cool template for your Showit site, check out Promise Tangeman's amazing Sitehouse designs like this one!)
2. Get some killer testimonials and put them everywhere. A video testimonial is best! When we started, we photographed our friends and then asked for their honest feedback. We used their responses as our first testimonials.
3. Build a brand. Choose UNIQUE fonts and a unique color palette, and then stick to it! Be recognizable and be consistent.
4. Be careful where you spend your advertising dollars. We tried to not put anything on credit when we were starting up, so choose wisely. We love bridal fairs because they are relatively affordable and then we get to chit chat with potential clients.
4>CREATING VALUE THROUGH CUSTOMER SERVICE AND CUTE TOUCHES
There are many ways to describe customer service, but one thing is for sure, a biz will tank without it. We aren't perfect, but we do our best to be personal and create a fun experience that our clients will rave about because we have done small things to help them feel special. We are very friendly, very kind, and we truly CARE about each and every client that comes to our studio. And our clients know that we do! We try to go above and beyond for our clients. One example of that is in the boudoir photo shoot experience, we are their cheerleader, friend, and confidant. The shoot may have been the third one we did that week, maybe we are feeling under the weather, but even on our worst day our client will know that we had the time of our life shooting them.
We try to add value in every way possible. And "value" doesn't mean it's a big expense to us. For example, when our clients pick up their boudoir book, they receive a set of bonus wallets that we picked from their book images. It's affordable and easy for us to order, and it's a fun little surprise for them!
5>CONSISTENCY
Going back to our "boudoir recipes" for a second, another reason we love creating recipes is because we want to be consistent with every client. Another word for recipes could be 'systems.' And our systems make sure that one woman's experience step-by-step will be the same as her friend's experience who referred her (not exactly the same – of course if will be unique… but the high level of service will be consistent!!) From the booking procedure to the photo shoot to the viewing and product delivery… the goal of giving your clients stellar service and an amazing experience should be the same for every single person.
6> THE FINANCIALS
Either get a bookkeeper right away, or take a bookkeeping class immediately. When starting I read Quickbooks for Dummies, the whole thing, and it still wasn't enough. Having a bookkeeper is a big expense every month, but I can tell you that a business can needs accurate financials to make decisions and find areas to improve upon. You need to know where your money is going. You especially need an accurate profit and loss report every month to make big financial decisions, set goals for your business, and see progress.
6>DETAILS
Cleanliness, friendliness, creativity, fashion-mindedness (made up word), keeping your word, exceeding client expectations, writing personal thank you cards, phone calls instead of emails, cute packaging, personalized touches, yummy candy, bonus little gift products.
Well alrighty photog friends, that is a very brief summary for now with some basic tips on how to get started in boudoir. Above all if you are passionate about this and work you booty off, we know that you will be successful! Boudoir photography is very rewarding, and it has been one of the biggest blessings in our life. We hope the same for you!
2017 Edit- We still think everything in the blog post is still completely relevant. Life and our business has gotten so busy, and we will be moving studio in MAY! We wanted to launch one final in studio boudoir workshop to celebrate all the good things that happened in that space for 10 years!! Life is busy so we haven't been doing workshops for a bit now, but if you are interested in attending this on in May 2017, please email us at [email protected] so we can be sure to let you know about it!
And here is a little up to date video on all things The Boudoir Divas: