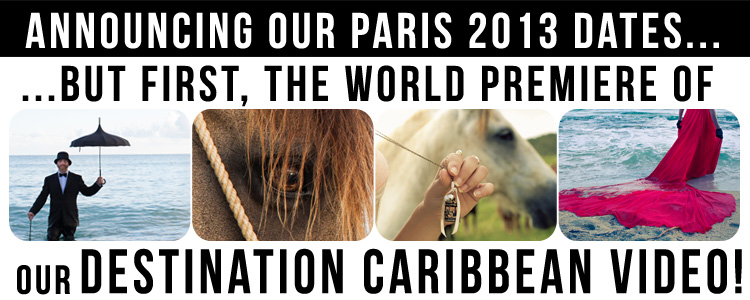 Ahhhhhh!!!! We are so excited to share this video with you. As you know, we just LOVE traveling, we love adventures, and we love capturing images of all the beauty that God has surrounded us with. Thank you to all of the people who were a part of our Caribbean Editorial Video… mainly: Our sponsors, Bay Photo, Photoflex, & Graphistudio. We love the music in this video, the first two songs are by Bellamaine (go buy their brand-spankin-new CD, "Anxious Mind", on iTunes right now!) – and the last song is by Nicole Vaughn. Please go support these artists & buy their music! We also want to thank Esperanza Riding Company for the location and huge help with the horses! And, of course, our awesome team… Deena, Peggy, Weston, Kyle, Chris… and last but not least, our model Anna! Thank you everyone for helping make our Caribbean dream come true!
Ok, and now for the exciting announcement: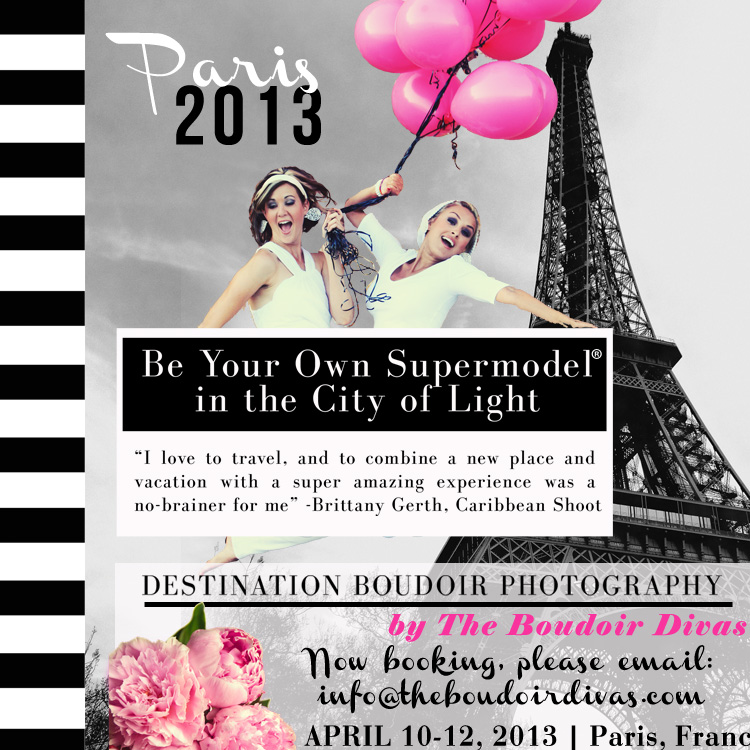 We are so thrilled to announce that we will be shooting some boudoir sessions in Paris, France this spring!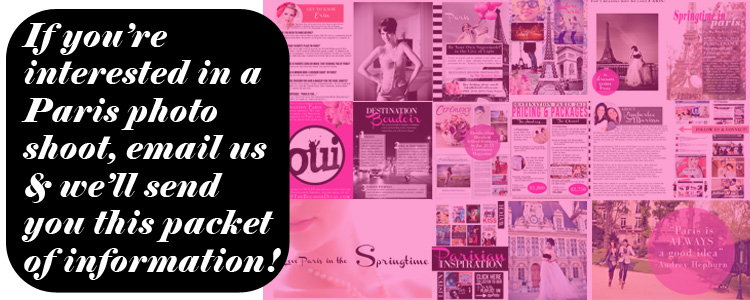 We would love to send you some more information if you'd like to book a shoot with us in Paris! Please email us: [email protected] if you're interested, and we will get you all the juicy details.