"This is the stuff nobody wants to talk about, but everyone wants to know about! I am blown away by the details you girls give away during this lesson, and how much information you share. You go so in-depth and break down pricing in a way that was a total 'aha' moment for me. Thank you, thank you." – Elise
In this 1.5 hour lesson, the Divas start by walking you through the various changes their business model has gone through, and why those changes were necessary. They encourage you to realize that change isn't a bad thing – it can actually be very positive to re-adjust your business model a little. They will also share about the details of their pricing and packages at their studio, as well as give you an example of why it is so important to know your cost of goods as you are creating your own pricing structure. This lesson also covers the Divas' favorite products that they offer their clients, and tells you all of their vendors for getting those products. They'll also be sharing a few sales tips for booking the client & getting an upsell after the shoot.
"This was scary but in a great way! This is fuel that will power the business."

Cali Ann Lee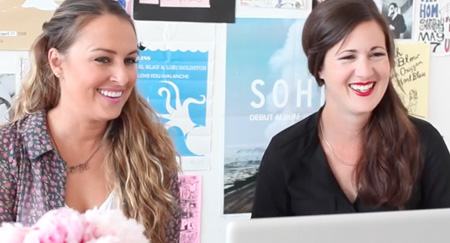 BUSINESS FIRST
Marissa & Kimberlee have always said that they are 'business women first, and photographers second.' This is the reason their business has seen such a huge amount of success. This lesson begins with the Divas guiding you through the basics of business – an awesome kickstart for newbies, and a great refresher for seasoned pros.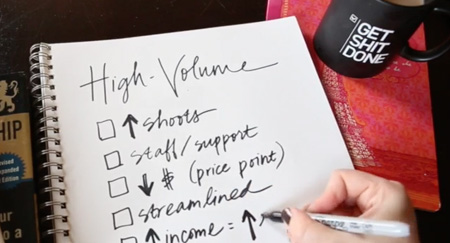 THE BUSINESS MODEL
Everything comes down to your business model – also known as your 'money-making machine.' Are you in a business model that works for you and your personal life and goals? The Divas walk you through how they decided on their specific business model, and what that specifically looks like for them.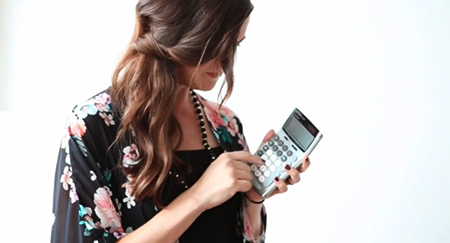 REWORK IT
In ten years of business, the Divas have seen a lot of change and ups & downs through the years. Amidst all of that change, they have done a lot to rework their business model to get to the point where they are today: PROFITABLE. The Divas list the details of exactly what that 'reworking' looked like for them.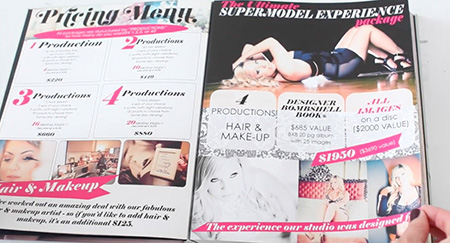 PRICING STRUCTURE
Interested in what the Boudoir Divas studio charges? Marissa and Kimberlee share all of their packages, which range from $220 all the way up to $6000! In this lesson they will talk about exactly what their packages include, as well as how they try to sell their higher packages by putting more of an emphasis on them.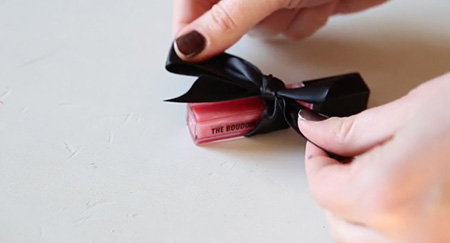 INCREASING VALUE
One of the best way to become more profitable is by adding value to your packages, without increasing your costs. The Divas share some of the little things that they have done through the years to increase value to their packages, and give you some specific examples and inspiration to help guide you with your business as you increase value for your clients.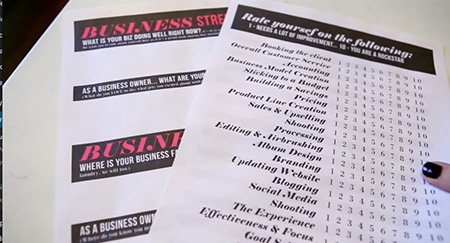 ASSESS YOURSELF
As business owners, there is SO much that you need to juggle. You wear so many different hats as you run a boudoir business, so the Divas encourage you to take some time to assess your strengths and weaknesses through this process, so that you know where you need to focus your time and energy to become more successful.
BE PROFITABLE
This is the most important part of this lesson. If you walk away with nothing else, let it be this: YOU MUST BE PROFITABLE as a boudoir business owner. The Divas walk you through EXACTLY what you need to do to determine your cost of goods, and to know whether you will be profitable. It's not a matter of just guessing what your prices should be – there is a formula that is proven, and the Divas will share this knowledge with you.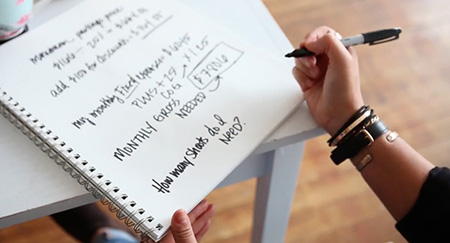 KNOW YOUR GOALS
Once you know your cost of goods, you will then know exactly what your goals are for each month, in order to have a profitable business. Sometimes this takes a little reworking, until your goals fit in with your business model as well as what you'd like your personal life to look like. The Divas give a visual example of how to work these numbers out in this INVALUABLE lesson.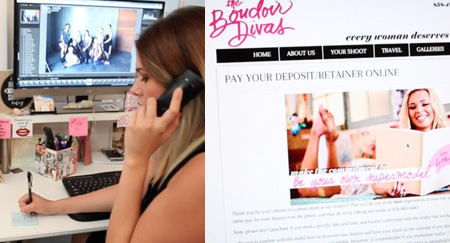 BOOKING THE CLIENT
Sure, you may not want to be 'pushy' or 'salesy' – BUT, you absolutely need to be confident in your business and the experience you are providing. This confidence is essential to help you book more clients. Marissa and Kimberlee will share some of their favorite subtle sales tips on how to book clients.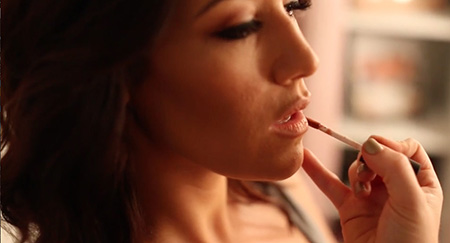 HAIR & MAKEUP
When it comes to setting up your pricing structure, you'll definitely want to consider hair and makeup, and how that can add to the overall experience that you offer your clients. The Divas share their stance on hair & makeup, as well as a couple of tips on working with HMU artists.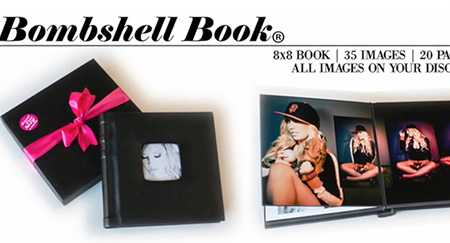 FAVORITE PRODUCTS
The Boudoir Divas studio has offered a TON of different products through the years, and in this lesson you will see each of the products that the Divas love. These are also the products that their clients get excited about purchasing! Kimberlee & Marissa will share the vendors for each product as well.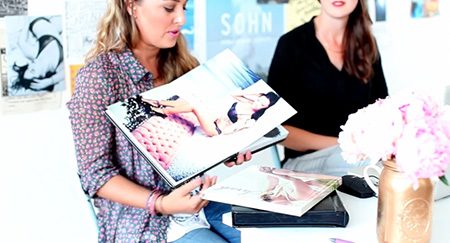 UPSELLING
The Divas share a few of the most effective sales techniques and terms that they use during the viewing and purchasing session with their clients. The shoot is only the first step in the process – and getting a large sale afterward is always the goal.
What are you waiting for? Download this lesson and start your boudoir education at home right NOW!
"By far, this is the BEST investment I've made. There has been more value in this than any other class or workshop that I've been to. They tell you the good, the bad, and even the ugly!"

Denise Birdsong