Last week we announced that we will be launching a fun new division of The Boudoir Divas, called "Destination Boudoir™!" It combines our love for travel and our desire to bring the "Supermodel Experience™" to every woman who may not be able to travel to our San Diego boudoir studio. So we figured, what better place than Vegas (during WPPI) to bring our traveling act to you?! 😉 We think all photographers need to get in front of the camera if they truly want to understand how their clients feel. I don't think anyone understands what's going through their clients' minds until they actually experience it for themselves. If you are like us, you probably put so stinkin' much into your business. You work in your pj's half the time, you occasionally choose editing 10 more photos instead of combing your hair – hey, we're not judging, we've been there. We get it. 🙂 ALL Photographers/biz owners get it. So this year during WPPI, why not take advantage of the opportunity to refresh yourself (and your biz), from a new perspective. Feel what you clients feel. Experience the thrill and fun nervous energy that they experience before the shoot starts. Relax as you get glamified by our awesome hair & makeup artist. Enjoy the treasure of an art piece, just like your clients do. Book a shoot with us and do something that is ALL ABOUT YOU, and will have tremendously invigorating side effects for your business. YOU deserve to feel like a SUPERMODEL FOR A DAY™!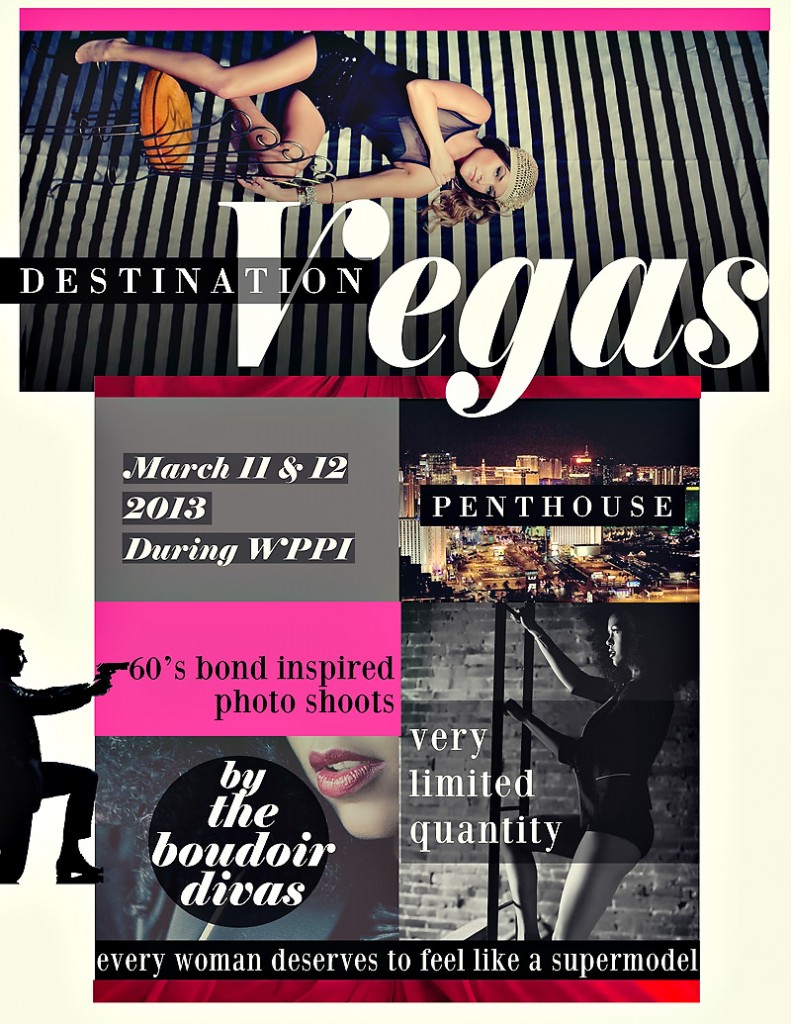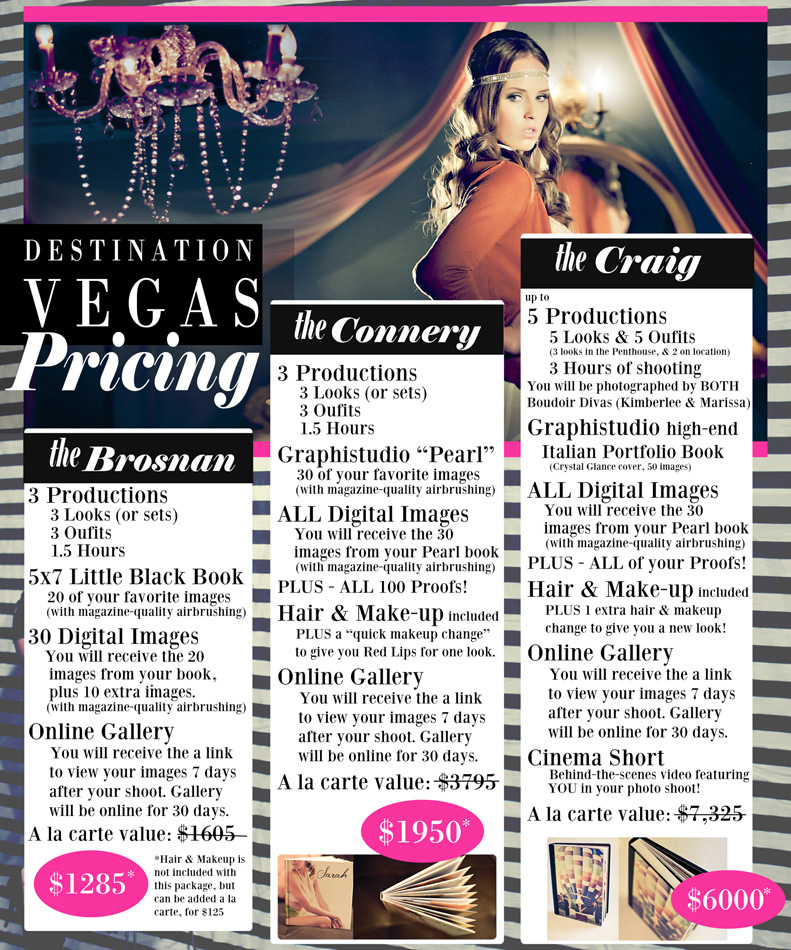 Want more information? Ready to book one of these limited spots? Email us ASAP: [email protected]
There are only a few shoots available in Vegas this year, on March 11 & 12, 2013. Shoots will be booked on a first-come basis, and we'll just need a 1/3 deposit to reserve your spot. We cannot WAIT for these shoots! We've spent a lot of time collecting our ideas and inspiration for the shoot. Think James Bond, Adele, Mad Men, Zou Bisou Bisou, all wrapped into an awesome photo shoot where you can Reveal Your Sexy. Ahhhh we are so excited! We'd love to have you join us and be a part of this epic shoot.
*****UPDATE: Monday March 11 is FULLY BOOKED! As of this moment, we have just THREE spots available for Tuesday March 12, 2013. Email ASAP if you're interested in one of these spots – they'll be snatched up FAST! 🙂 [email protected]