OUR FAVORITE BOUDOIR POSES:
Through the years we've created recipes & systems that we know will work with every client. As we said before, we learned the hard way with posing at first, and learned quickly what did and didn't work for most clients. It took a lot of trial and error (and experimenting with some very gracious friends) before we learned which poses are the absolute best for boudoir.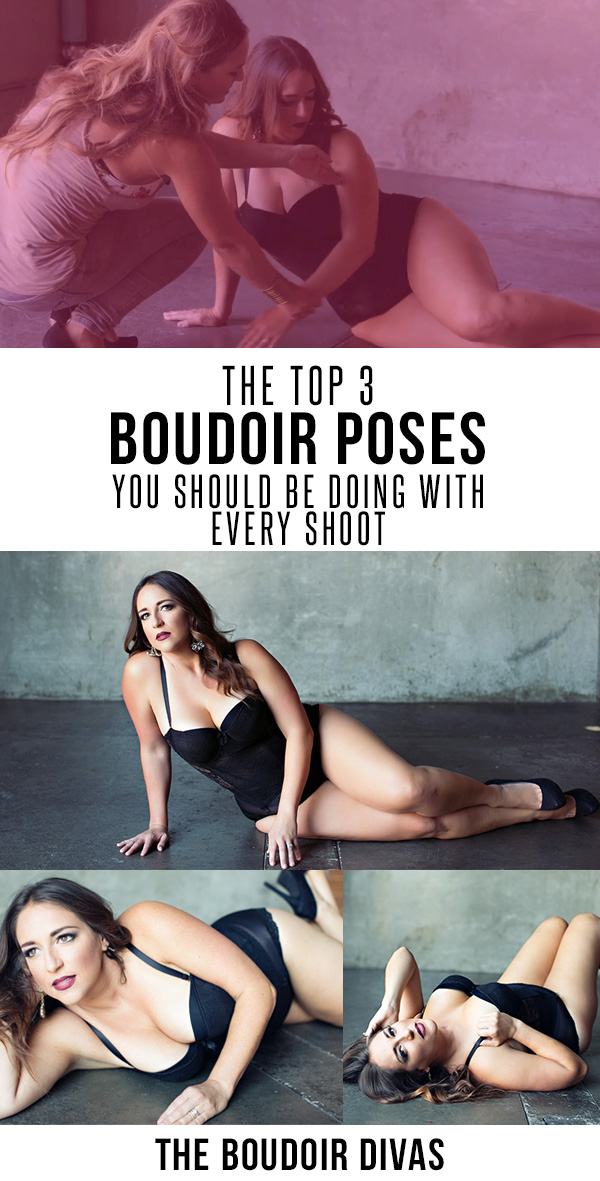 THREE MUST-DO POSES:
We actually have 17 all-time FAVORITE poses that we know just plain work for all women, no matter what body type. We even named them, so that we could remember and reference them during our shoots. And the awesome thing is that these are not just poses that look good – they are ones that our clients always buy! (If you wanna see all of our 17 fave poses, go check out our Posebook). For today, though, we wanted to share with you 3 examples of our top boudoir poses – these are ones that you absolutely MUST do in each and every boudoir shoot!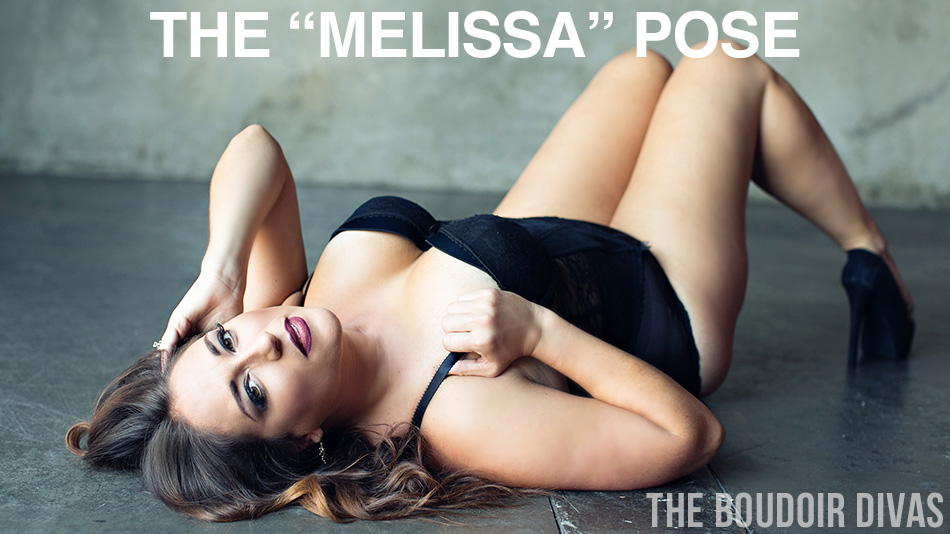 MELISSA
This is such a classic, one that we do for every single client. This pose is super flattering on everyone, and it's easy to get a lot of variety within this pose too. Be sure that you set up your client at a bit of a diagonal angle, so that her upper body is closer to the lens and her lower body and legs are a bit farther away.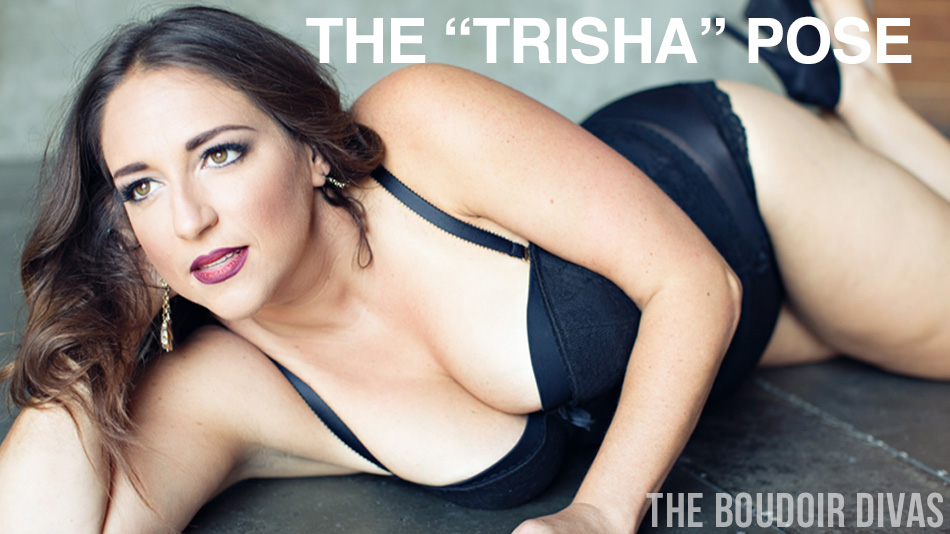 TRISHA
This is an easy transition pose after the Melissa… all you need to do is ask your client to flip over on her stomach! Notice on this shot we have our client in the same angle (diagonal, with upper body in foreground). We also ask our clients to roll on their hip/side just a tad, rather than being completely flat with their stomach on the ground or bed. This makes sure that there's a nice 'pop' to her hip and booty, showing off some awesome curves.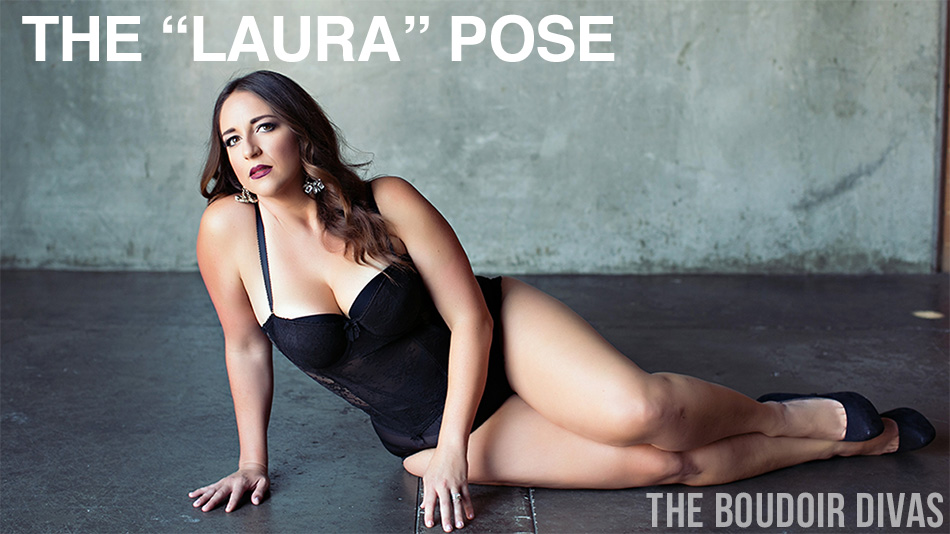 LAURA
Ok, now lastly, we wanted to share our "Laura" pose with you – but I'm not going to explain this one, because we actually have this one for you available to WATCH! The video below shows how we work with a client and coach her through this pose. *NOTE: this is a 'preview' of our online Posing Class… so the 1st minute gives a couple of glimpses of our posing tips. Skip ahead to about 1:15 to watch us demo the "Laura!"