Happy Monday everyone! Today I (K) wanted to share some photos from the fabulous, beautiful baby shower that Marissa, my sis Kelli, and my momma threw for me! This was such a special day, and at the end of it I just couldn't stop smiling. I feel so incredibly blessed to be surrounded by so many great friends to encourage me, love me, support me, and shower me with love in this season of my life. Baby boy and I got spoiled big-time.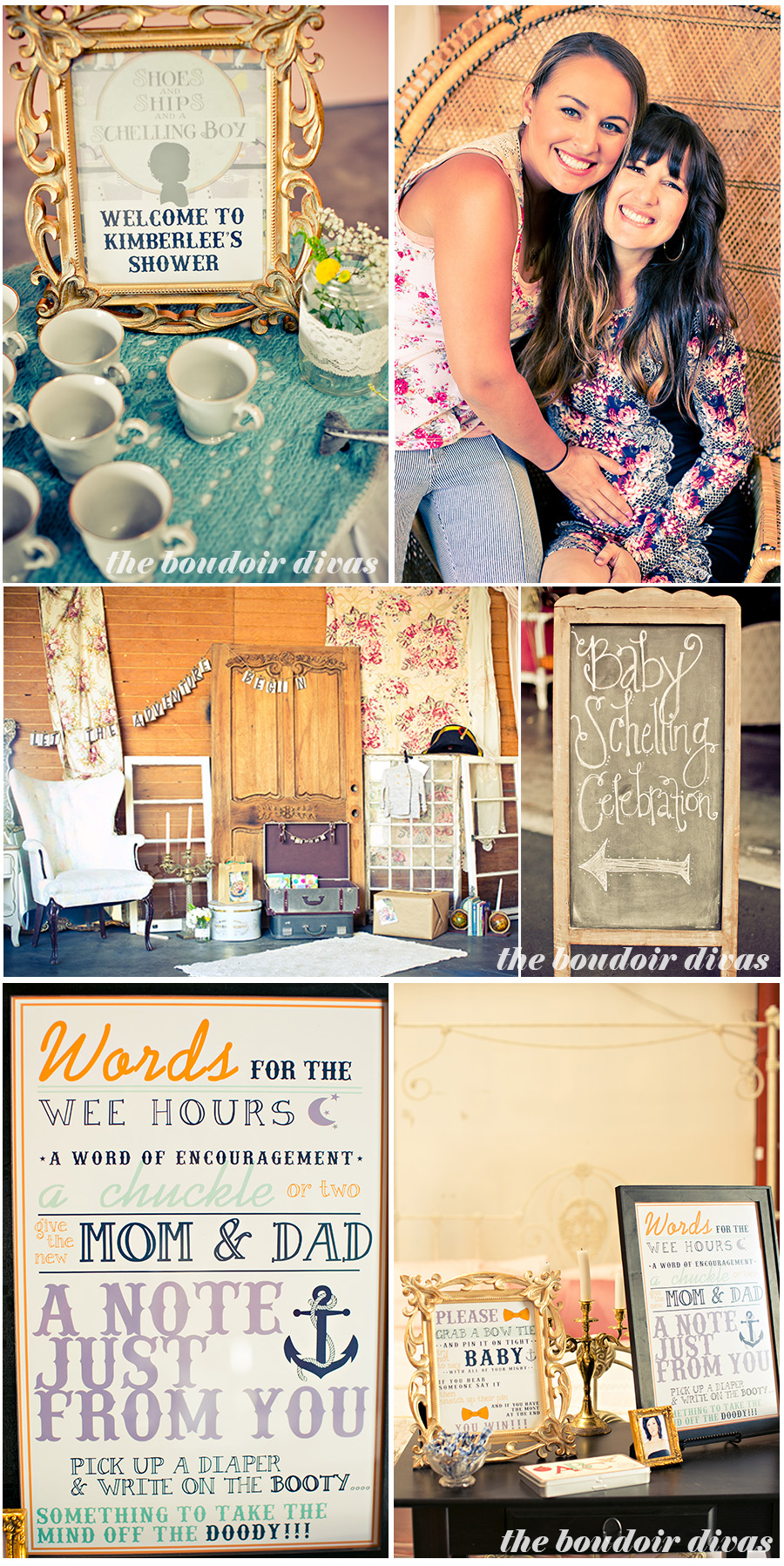 So the theme of baby boy's nursery is all about "Adventure." It's based on a book that used to be my grandfather's when he was a little boy – called "Shoes and Ships and Sealing Wax." (I'll be sure to post a few pics of the nursery reveal once it's ready!) So this is what Kel and Riss used to go off of for the decor of the day. The shower was held, of course, at the Divas home – our San Diego studio! All of the little details were so adorable, and I just loved seeing how they set everything up.


Let's talk about all of the food you see here. As a prego woman, I love to eat… and Caroline with Cucina Coronado created some absolutely DELICIOUS appetizers and small bites for the shower. Everything was beautifully prepared and displayed, and Caroline was so sweet. Even though we just met her on that day, it felt like she fit right in with the Diva family!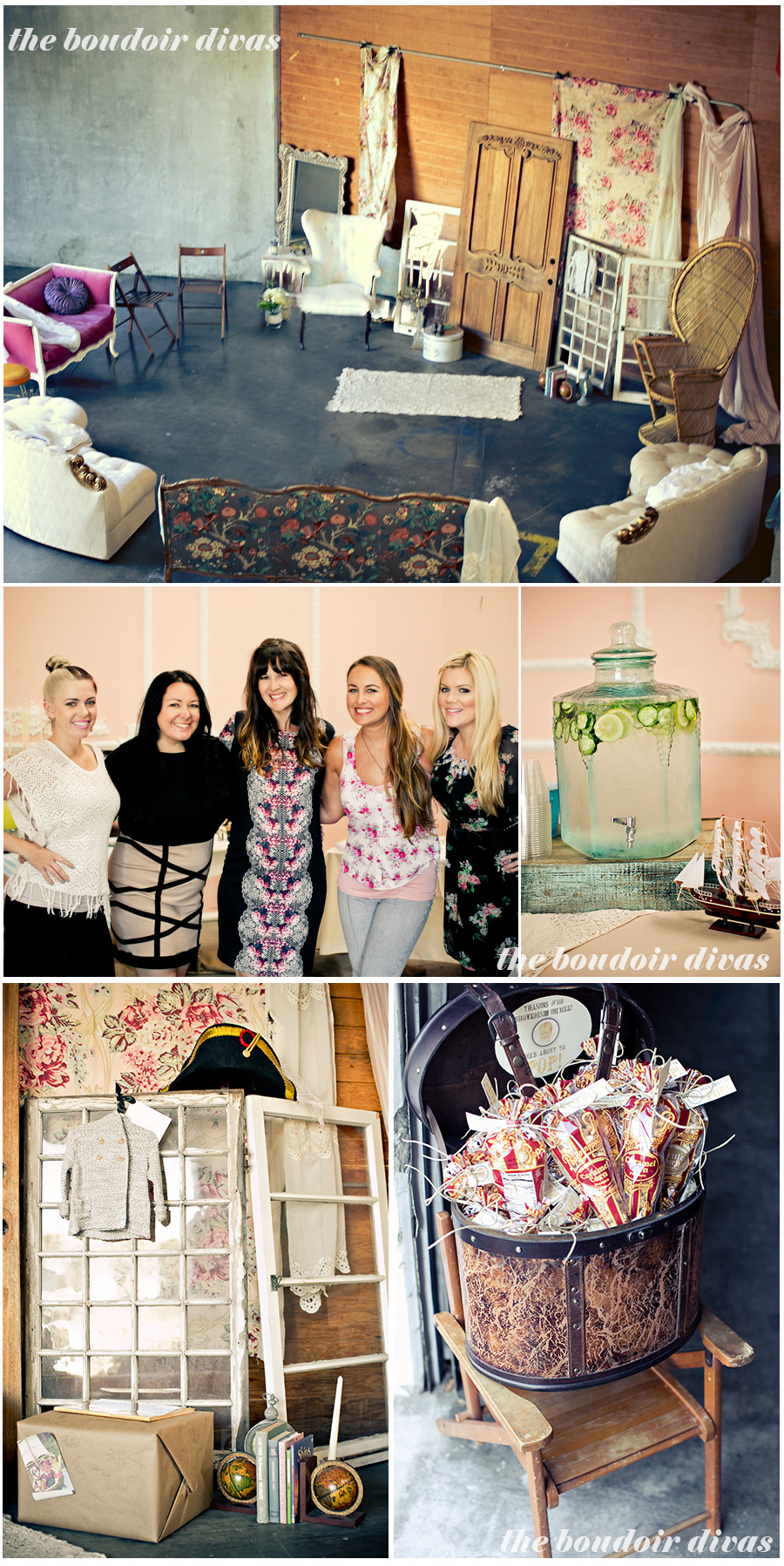 And that adorable cake!!!! It was made by Truly Scrumptious Cakes – and it truly was scrumptious!


Thank you, Riss, Kel, and Momma, for giving me such a special day. And a special thanks to Mama Cece and my other sis, Ash, for all your help in setting up the shower! AND… thank you to all my family, friends, and Diva fam who got to be at the shower – it was so special having each of you there. Love you all! xoxo, K