A little random combo of a post on this lovely Thursday. Today I sit in a Cafe in Encinitas, loving the ambiance but also kinda wishing I had chose a spot with some AC. It's hot as heck in this little beach city and all I am thinking about is the ocean. Kimberlee is in what I am assuming is much cooler Anacortes, Washingting plugging away (I am visiting her next week and stoked about it). She writes this as the first part of our combo post…..
YAY MIAMI!!!!! We are so excited about this… can't believe it's about a month away! If you are thinking about joining us, we'd love to connect with you via email ([email protected]) or our Facebook Group. Or visit all the details and booking page here. In case you'd like to see exact dates, here's a little calendar for you. Keep in mind there are only TWO SPOTS LEFT for boudoir shoots in Miami! If you want to snag one, go ahead and email us to get it booked. Note that we are open to booking a shoot  on a consult date if that's where the demand leads us….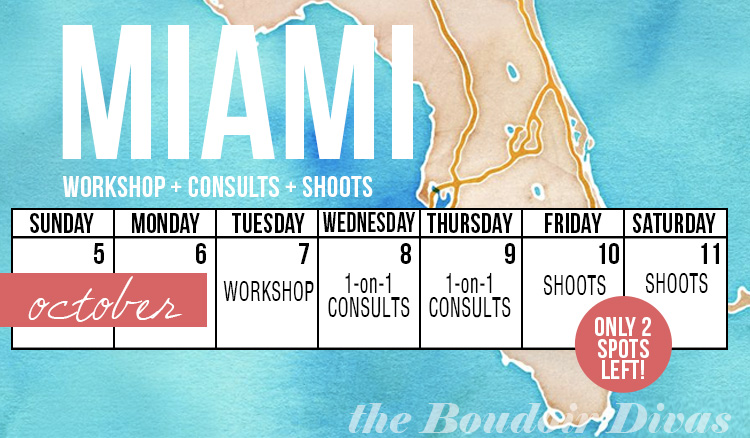 And now onto my part of the post, our funny #TBT to what I think was 2006. Kimberlee and I made our first video ever on our little point and shoot, this was one of the first shoots ever in our new studio. The comments are particularly hilarious, and while I do agree with some of them actually, I still somehow managed to come out of this shoot with an image that won an Accolade of Excellence Award from WPPI. So glad I didn't listen and submitted the image. Kinda proof that you should never listen to your critics. Or at least only listen to the ones you trust ya know, never internet trolls. Sorry about the ad at the beginning, the you tube account is so old I can't even remember the login to change it. Go ahead and laugh at the video, we sure are. High five to just going for it before you totally know what you are doing right Kimee? 😉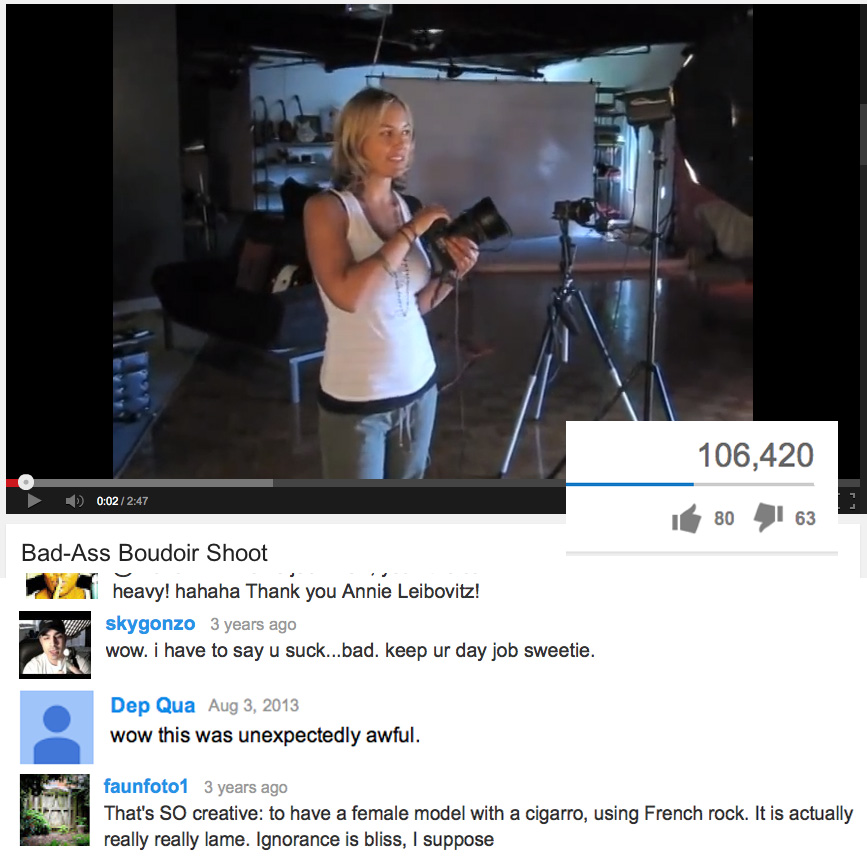 Here's the image that won….